BitFootball examines the most important developments and discusses the biggest talking points from Saturday's busy slate of Premier League action.
Lukaku makes his case
Chelsea are, quite incredibly, flirting with top-four danger following their latest setback, a 2-2 draw with Wolverhampton Wanderers that saw Conor Coady score a 97th-minute equalizer for the visitors. The Blues, once an absolute lock to finish third, are mired in a malaise and suddenly under pressure from London rivals Arsenal and Tottenham Hotspur. Todd Boehly, fresh off leading a £4.25-billion purchase of the club, could scarcely believe what he was witnessing from his seat in the stands on Saturday.
It wasn't all bad news for the Blues, though.
For the first time in ages, Romelu Lukaku looked like the player Chelsea spent a small fortune to sign ahead of the campaign. The Belgian has endured a frustrating first season back at Stamford Bridge, largely appearing to be a shadow of the unstoppable force that powered Inter Milan to a Serie A title. But he didn't magically become a bad player overnight, and there is reason to believe he can still be the focal point of Thomas Tuchel's attack.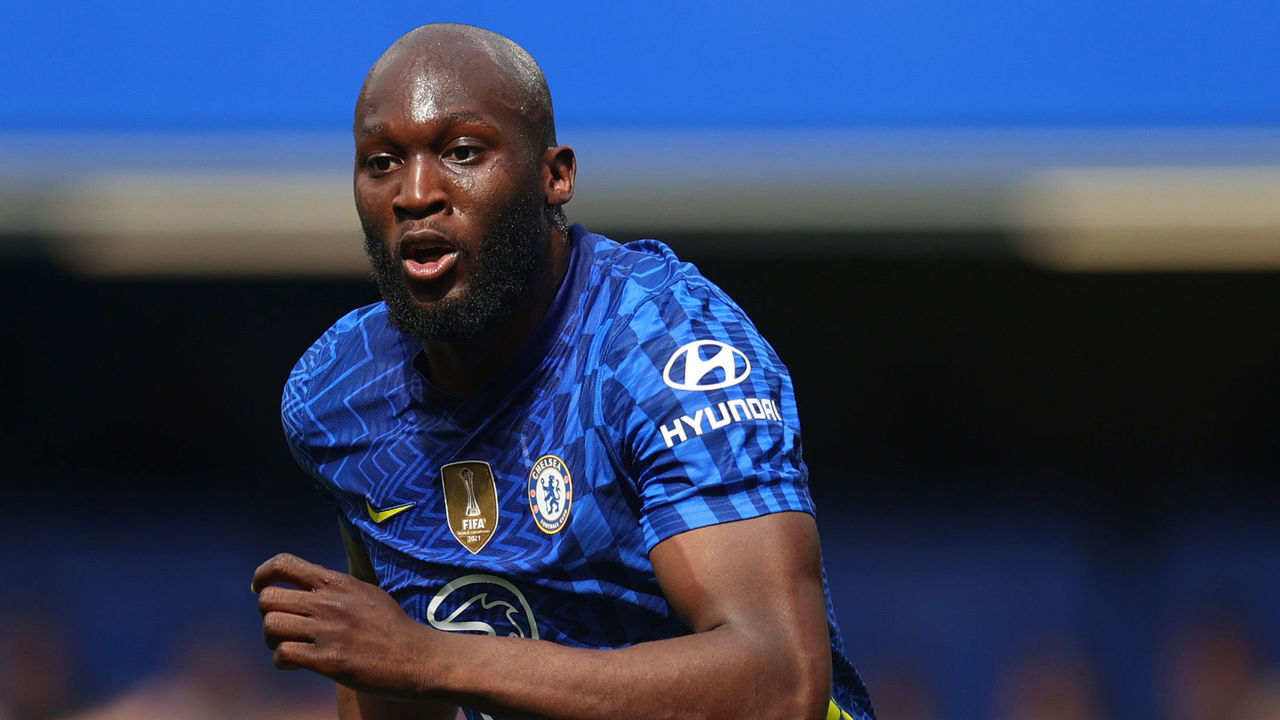 Lukaku harried Romain Saiss to win a penalty, which he then converted, for the first goal of Saturday's match, showing desire and perseverance on a play that others might have abandoned as futile. He then sprung into action for his second goal, turning on a dime when Wolves coughed up possession and creating a passing lane for Christian Pulisic. The American rolled the ball into Lukaku's path, and the striker took care of the rest with a slick finish into the bottom corner.
Those were Lukaku's first league goals since December. And yet, despite that gargantuan drought, Lukaku is now the team's top scorer in all competitions this season. With the FA Cup final quickly approaching, the 28-year-old is making a case to start against Liverpool.
Buendia shows Gerrard's gamble didn't pay off
The false resurgence of Philippe Coutinho's career under former Liverpool teammate Steven Gerrard (as documented in last week's post) came at a cost. Emiliano Buendia, the space-invading visionary plucked from Norwich City last summer, found it harder to log minutes in Aston Villa's starting XI.
Before Saturday's trip to Turf Moor, Buendia had only started 58% of the Villans' Premier League matches this term. The Argentinian made 13 of those 19 starts before Coutinho's January arrival.
He might be an automatic pick for the rest of the campaign.
Buendia's movement before Aston Villa's two first-half goals during the 3-1 defeat of Burnley was immaculate. He was on his toes, skipping and scuttling into gaps between the Clarets' midfield and defense. He slid a measured ball to Danny Ings for the first strike and scored himself with a side-footed effort through a crowd of players.
His head is always up, surveying what's around him. His smart switch to the left flank stretched Burnley's backline before Ollie Watkins headed in Villa's third goal.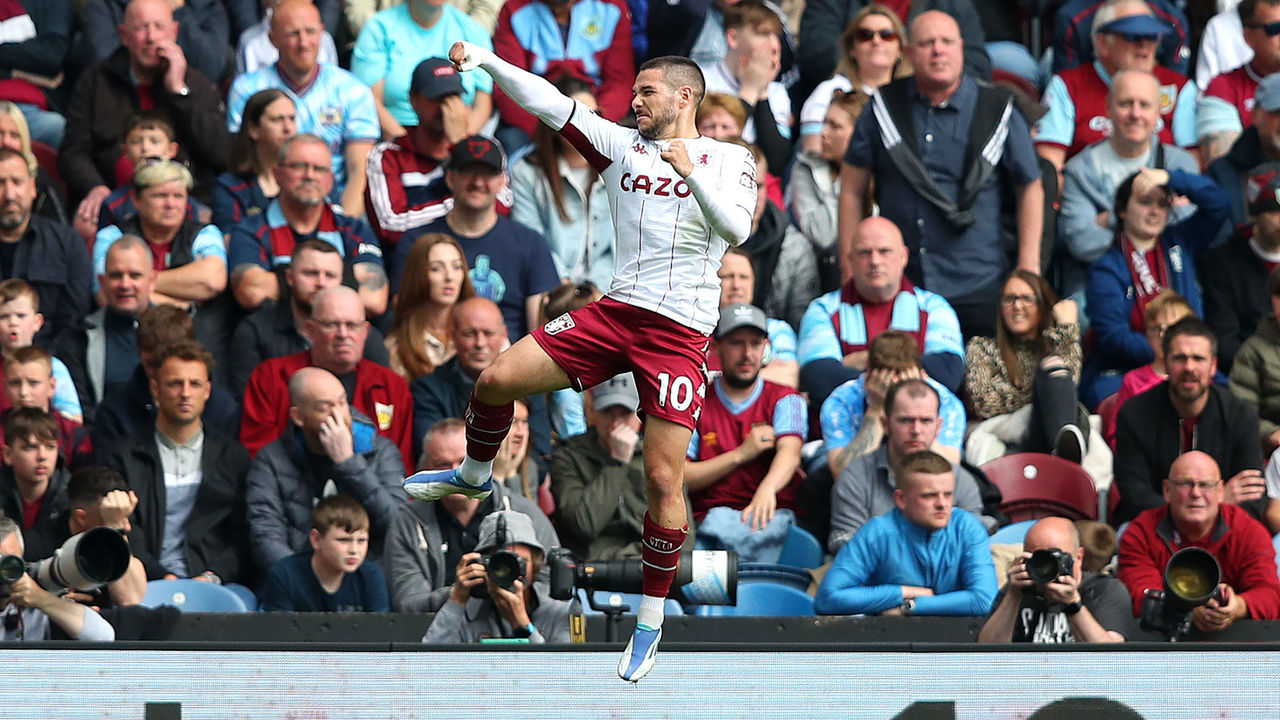 Signing Coutinho on loan was worth the gamble. He's still only 29 and brings experience from hoarding silverware in Italy, Spain, and Germany, as well as in the Champions League and on international duty. But, following his fast start, the Brazilian has effectively become a roadblock for players who deserve a place in the first team.
Aston Villa could be on the cusp of a fruitful era. The club's thriving academy is freshening up the squad with exciting players, most notably midfielders Jacob Ramsey, Tim Iroegbunam, and Carney Chukwuemeka (if he stays). Blocking their paths – and, indeed, those of Buendia, Douglas Luiz, and other defensive or attacking midfielders – would be detrimental to the growth of Gerrard's side.
The £33-million option to buy Coutinho from Barcelona this summer, then, is best spent elsewhere.
By the numbers: It gets even worse for United
Many forecasted a Manchester United title challenge following the summer arrivals of Cristiano Ronaldo, Raphael Varane, and Jadon Sancho. At long last, the Red Devils seemed to be on an upward trajectory after a litany of lows since Sir Alex Ferguson's 2013 departure.
However, United are sleepwalking toward statistically the worst Premier League season in the club's history after Saturday's 4-0 humiliation at Brighton & Hove Albion. They're 25 points behind archrivals Liverpool and could be 28 points adrift of crosstown foes Manchester City when the weekend is over.
It wasn't a freak result. Marc Cucurella and Leandro Trossard tore United's right-hand side to shreds, and Moises Caicedo – an exciting talent in midfield – summed up the differences between the two sides with his controlled aggression and wise use of the ball. Brighton were easily the better side.
Here are some standout stats from United's latest setback:
1 – The result marked Brighton's first home win in 2022.
2 – Ronaldo has only suffered two heavier league defeats over his whole career. He was subjected to a 5-0 reverse at Barcelona in 2010 and lost by the same scoreline to Liverpool earlier this season.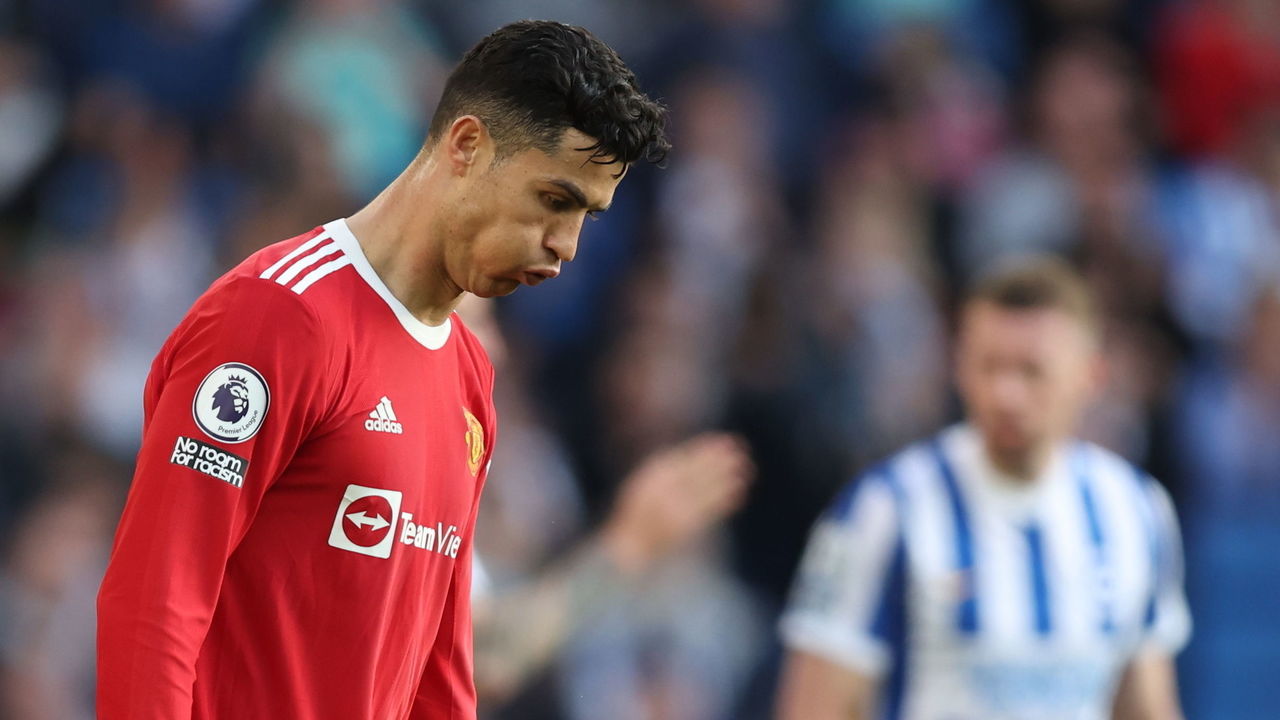 4 – Brighton enjoyed their largest top-flight win with the 4-0 conquering of United. They've played 356 matches at this level.
5 – Consecutive away defeats for United. Over those matches, Ralf Rangnick's side has scored just twice while letting in 16 goals. It's the Red Devils' worst run on the road since the 1980-81 campaign.
25 – Brighton scored 25% of their league goals at home during United's visit.
56 – Manchester United have conceded more goals this term than in any season in Premier League history. There are teams battling to avoid relegation that have conceded fewer goals.
58 – United's points tally with one match remaining. They're guaranteed their lowest sum in a Premier League campaign, falling short of the 64 total racked up by David Moyes and caretaker boss Ryan Giggs.
Hodgson leaves with head held high
Roy Hodgson deserved a better farewell than to be relegated in his final season as a Premier League manager – the first time he's suffered such a fate, no less – but the curtain coming down on the 74-year-old's career should be a moment to look back in celebration, not disappointment.
Prior to Saturday's defeat against his former club Crystal Palace, which condemned Watford to a place in the Championship next season, Hodgson revealed this job would be his "swan song."
"I think possibly now I've earned the right to step back and enjoy some free time and spend time with my wife and son," said the Englishman.
He sure has.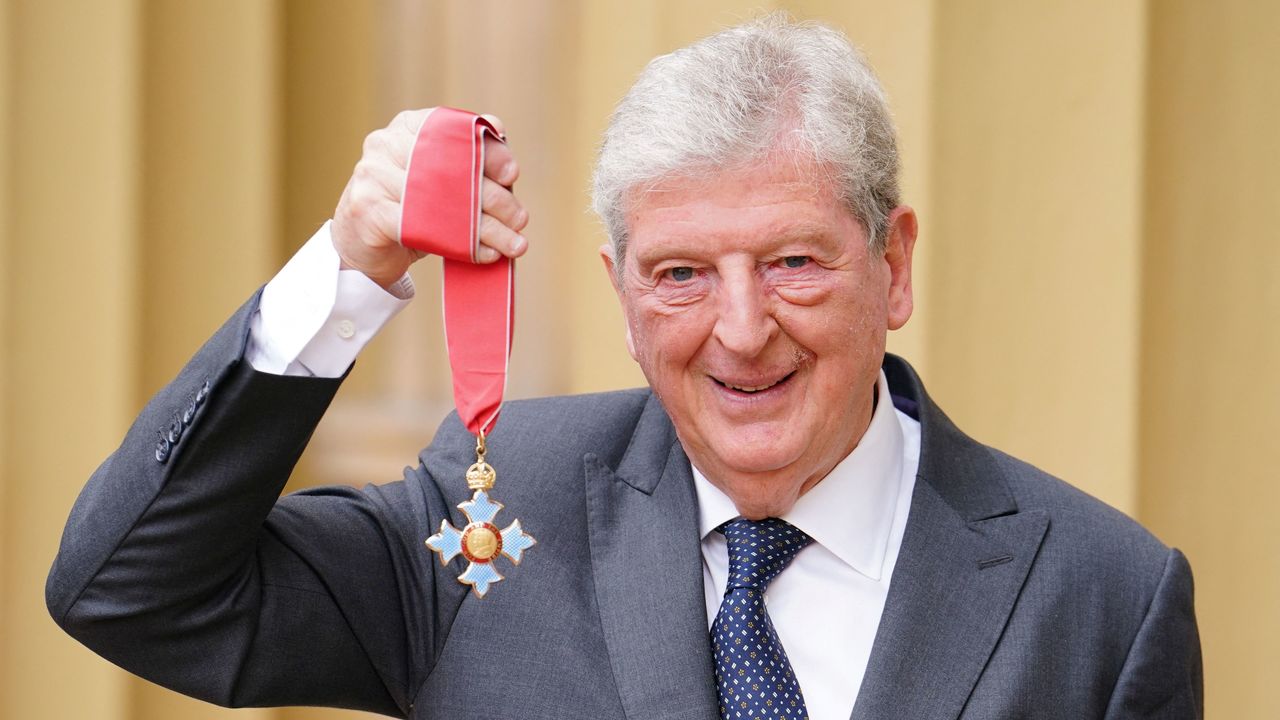 A younger generation may only associate the veteran tactician with that infamous clip from the 2014 World Cup, but Hodgson, who was made a Commander of the Order of the British Empire (CBE) for his services to the sport, has amassed a remarkable career. He's taken charge of 16 teams in eight different countries over 46 years on the touchline, starting in Sweden, where he crafted a strong reputation before taking on jobs at Inter, Liverpool, and England, among others.
He was unable to rescue a poor Watford side after being brought in on an emergency basis in January, but he has no regrets.
"Today I have a lot of good feelings, really. Firstly from the reception, from a personal point of view, that was fantastic and great to go out in front of that incredible Palace crowd again and get that reception again," said Hodgson, who spent four seasons at Selhurst Park. "That was obviously something that was very touching, but on a secondary note I was also very proud of (my) team's performance."
A staple of the Premier League for so long, not seeing a pensive Hodgson on the sideline anymore will take some getting used to.
Decisive day in the title race
Jurgen Klopp put on a brave face after Liverpool's 1-1 draw with Tottenham Hotspur, but even for someone who operates with the utmost optimism, it was clear Saturday's result could end up being the final twist in the title race.
The German, after all, is also a realist.
"I would love to sit here and say, 'Yes (Manchester) City will drop points.' The problem is I can't see it," Klopp admitted.
Perhaps that was Klopp's best attempt at a reverse jinx, but Pep Guardiola's team, level on points with the Reds but having played one fewer match, is now firmly in control; City are putting all their eggs into the Premier League basket after their infamous Champions League ouster, while Klopp's men still have two other competitions to try and win.
There has been a feeling the last couple weeks that this type of result was coming for the Reds, and Tottenham's defense-first, counterattacking style always looked like a stumbling block. So it proved.
"There are other games to play, we just have to keep going," Klopp said.
He was referencing the league, but perhaps internally he was talking about the FA Cup and Champions League finals.
Son leads Conte's clinical frontline
Tottenham's 1-1 draw at Anfield was almost exclusively down to resolute defending from Antonio Conte's side.
The visitors' eagerness to throw themselves in front of shots and crosses bordered on masochism. Thirty-three of their 51 clearances were throttled away with a head. Pierre-Emile Hojbjerg led the match in interceptions (four) and also stood out for his sneaky tactics that disrupted Liverpool's rhythm and ran down the clock.
Conte is pragmatic. He set up Spurs in this manner because he thought this was the best way to thieve three points from Merseyside. And with Harry Kane, Heung-Min Son, and Dejan Kulusevski in attack, you can't fault that line of thought.
Spurs boast one of the most clinical frontlines in the country when the trio's on form. Kane's unique ability to both orchestrate and finish counterattacks is well known, and Kulusevski's midseason arrival has lifted some creative burden from the England captain. And then there's Son, one of the greatest two-footed finishers of the Premier League era.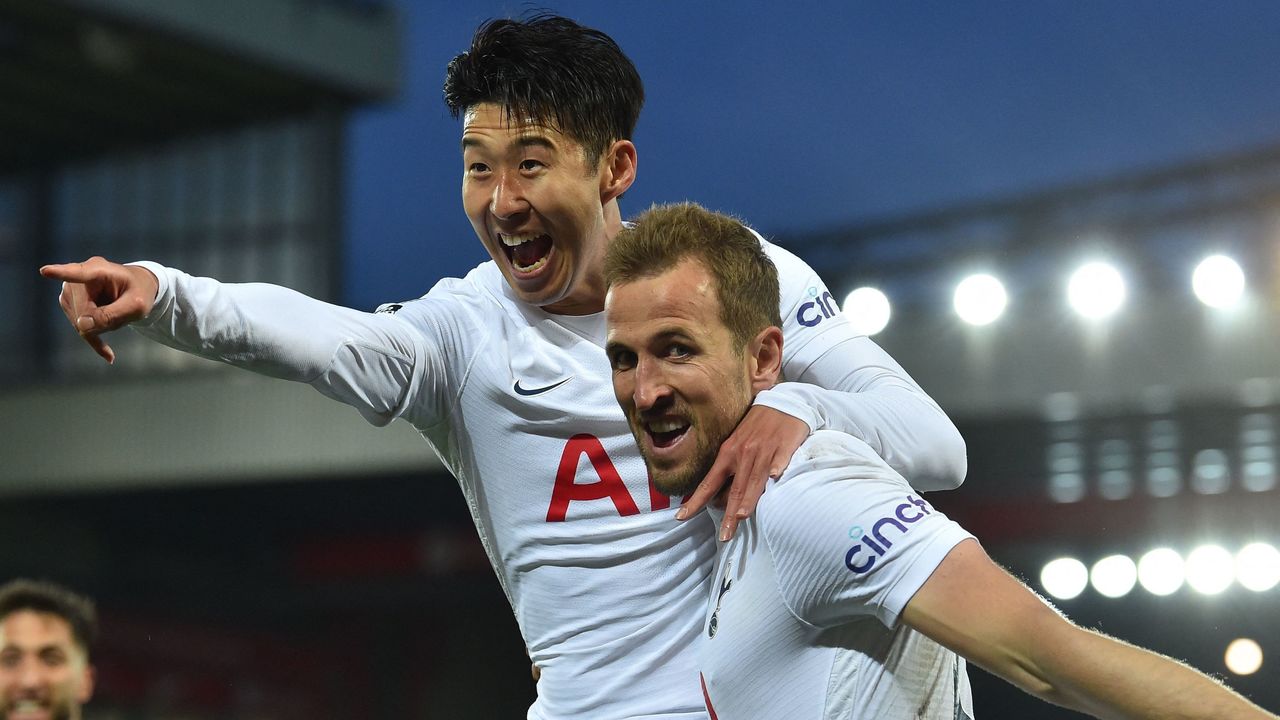 Son's 6-yard tap-in to open the scoring was his 12th goal of the season with his left foot, drawing him level with Robin van Persie for goals scored with a "weaker" foot in a single Premier League campaign. Van Persie hit a dozen with his right peg during Arsenal's 2011-12 term.
Son is also the Premier League's top scorer for non-penalty goals with 20, which is three more than Mohamed Salah and five more than Ronaldo. There are 11 players across Europe's top five leagues with 20 or more goals, and Son is the only one who hasn't scored a penalty.
Kane's relentless shooting, sumptuous diagonal passes, and high profile has led to the assumption that the beloved academy product is Spurs' leader in attack. Perhaps, Son has been the main man all along.
The team everybody wants to win the playoffs?
Luton Town seem to be the neutrals' most popular team entering the Championship's promotion playoffs.
Although Nottingham Forest, two-time European Cup winners and winners of seven major domestic honors, would be warmly welcomed into the Premier League, the Hatters' tumultuous 15 years and humble home ground combine for an incredible tale.
Luton suffered three straight relegations beginning in 2007, with their fall into non-league football made inevitable by a 30-point deduction due to financial irregularities ahead of the 2008-09 campaign. They spent four seasons outside English football's professional leagues but have since enjoyed an incredible eight-year rise, aided by strong fan involvement behind the scenes and the expertise of Nathan Jones over two managerial stints.
And then there's Luton's legendary Kenilworth Road home, which has an away-end entrance nestled between terraced homes. The stairs taking fans through the back of the stand overlook the locals' back gardens.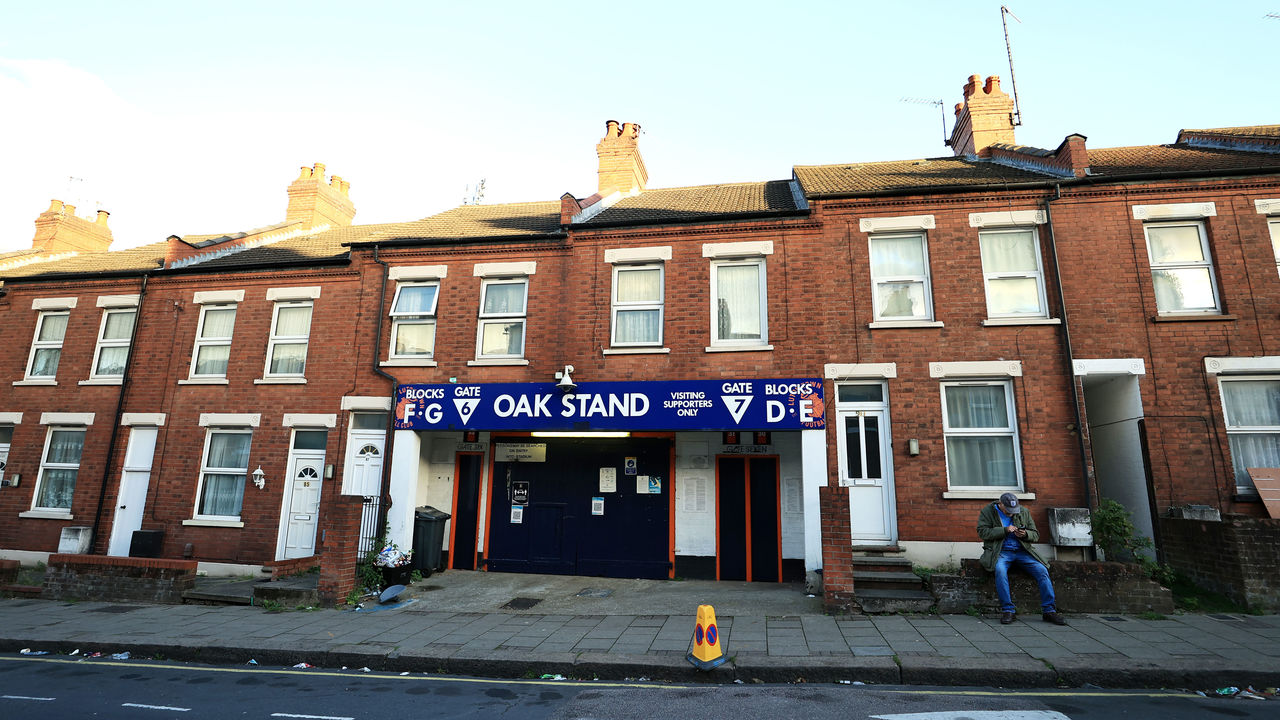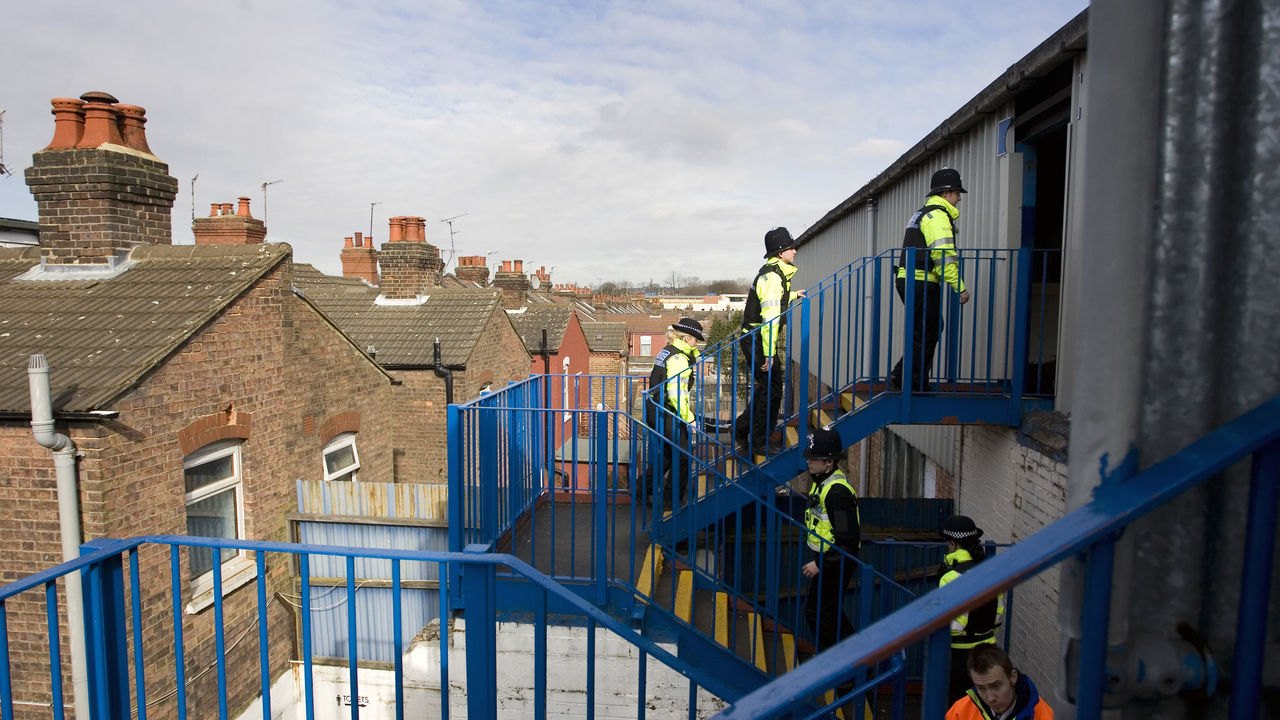 If the club has its way, opportunities to visit its unique stadium are dwindling. Luton Town hope to move into a new 23,000-capacity venue, Power Court, as soon as financing and building issues are resolved.