BitFootball examines the most important developments and discusses the biggest talking points from Saturday's busy slate of Premier League action.
Howe has tough decisions to make – and ASM isn't safe
Allan Saint-Maximin could join an exclusive group of players largely admired by neutrals yet regularly viewed as frustrating by their own supporters. While his bewitching footwork and speed are excellent to watch, his decision-making leaves a lasting impression on Newcastle United fans for all the wrong reasons.
In a team that's under construction, the Frenchman is still relied upon as the difference-maker – especially when midfielder Joe Willock is restricted to 13 first-half touches, and Andy Robertson and Virgil van Dijk stifle Miguel Almiron. But Saint-Maximin's only real contribution to Saturday's 1-0 loss was to give the ball to Liverpool. The winger lost possession more than any other player (eight times) as he continually ran into a mass of red shirts rather than pass to a teammate.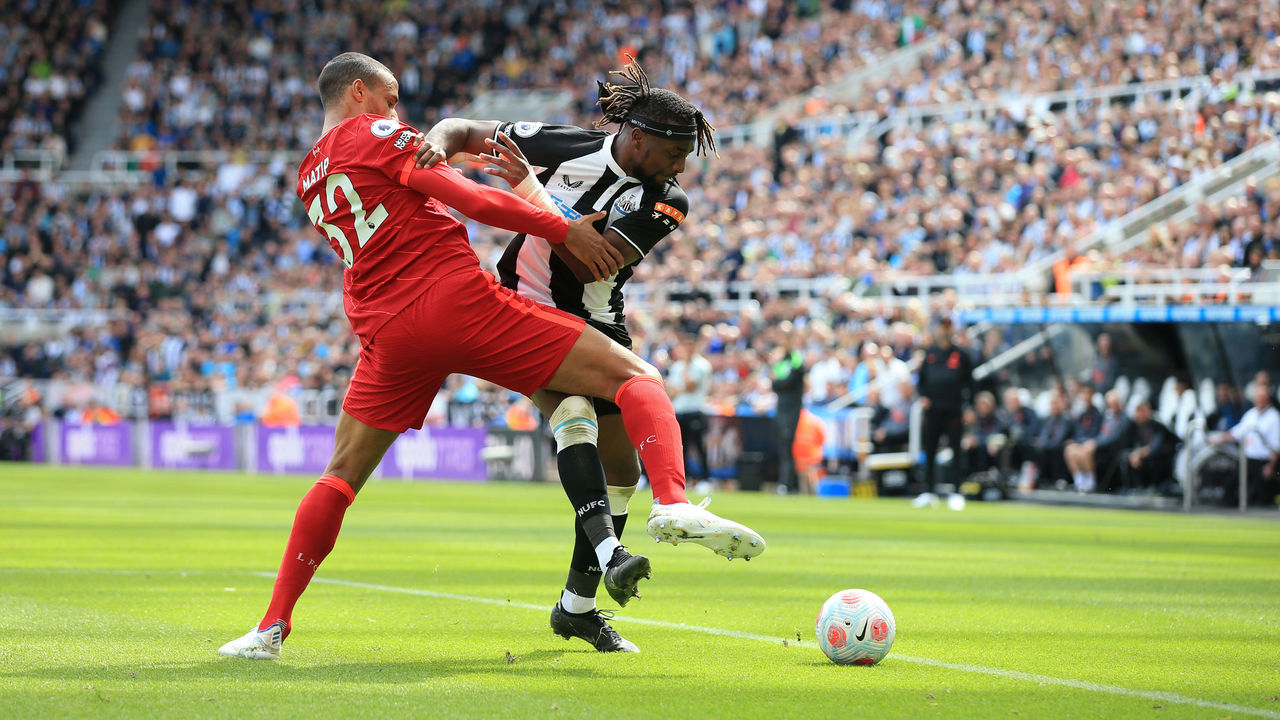 Newcastle's season is effectively over, but this remains an important time for many members of their squad. Eddie Howe is surveying the players he inherited, seeing if they're equipped for the ambitious plans bankrolled by Newcastle's new Saudi owners. It may be a controversial move for Howe to discard Saint-Maximin given his undoubted natural gifts, but can the manager afford to carry such a wasteful player if the Magpies are competing for European places?
There are others potentially on the chopping block. Jonjo Shelvey has never realized the potential he showed at Charlton Athletic and (briefly) Liverpool, and he's now 30. Almiron hasn't improved since his 2019 transfer from Atlanta United. Jamaal Lascelles, Emil Krafth, and Jacob Murphy are among the other players who aren't good enough for a team with an eye on Champions League football.
Even the lumbering striker Chris Wood, a January recruit, could be phased out next season.
But ASM – someone who can single-handedly lift the fans at St. James' Park during drearier times – could be the greatest casualty of all as Howe looks to take Newcastle to the next level.
Milner, Gomez show off Liverpool's depth
The same home supporters who lauded James Milner during his four-year stay at Newcastle grumbled and jeered as the Liverpool veteran crunched into four challenges and provided four key passes. The midfielder's productivity trumped anything mustered by a Newcastle player in Saturday's fixture, with one tackle key in the buildup to Naby Keita's match-winning finish.
Milner, 36, appeared much fitter than some of the opponents he frustrated. His inclusion – and, indeed, Keita's 12th Premier League start of the season – gave late substitutes Fabinho and Thiago Alcantara precious time to recuperate during Liverpool's grueling quadruple bid.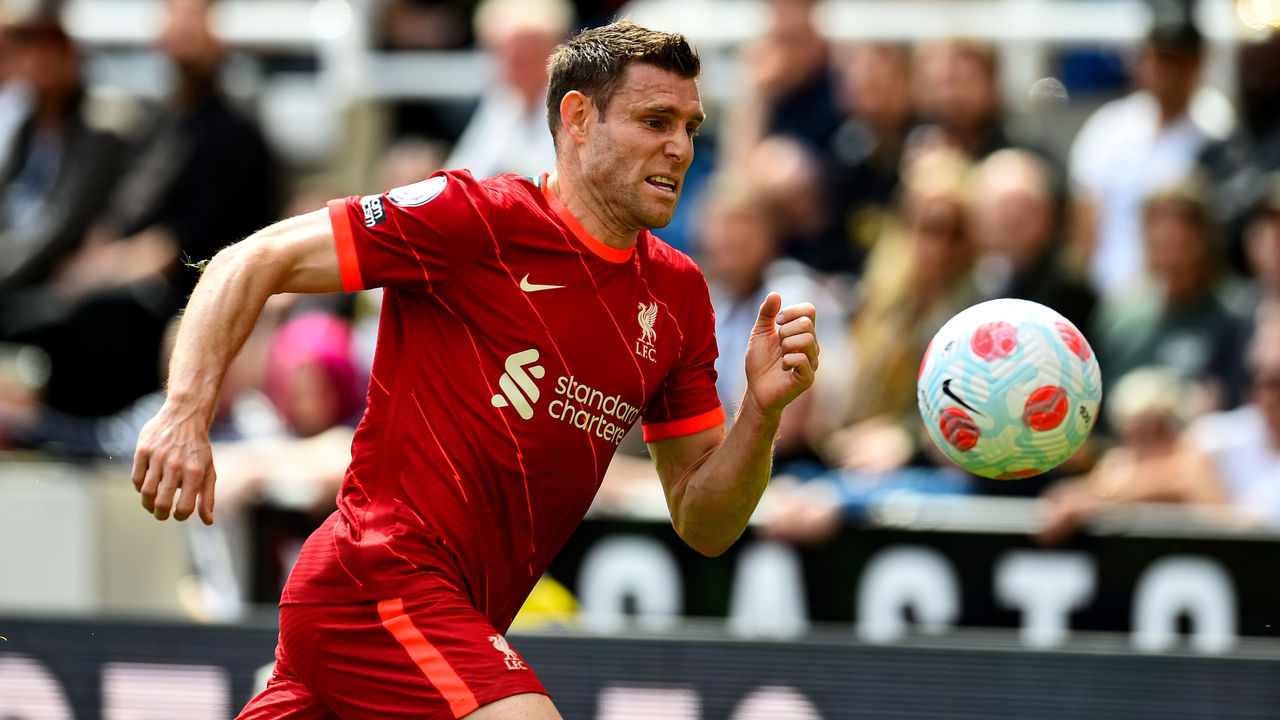 The depth in Jurgen Klopp's squad allowed the German to rotate with no telling drop in quality to Liverpool's performance. Joe Gomez – who played at right-back to allow Trent Alexander-Arnold some rest – helped ensure Saint-Maximin endured a miserable 90 minutes while regularly getting forward.
It would be understandable if Gomez sought more minutes in a move away from Liverpool, but his comfort at right-back and center-back make him a valuable asset to his current employers. He'd stroll into the starting lineup of most leading European sides.
"Coming with five changes and building a new setup is massive," Klopp said post-match.
"Our performance was outstanding, we controlled the game."
Resurgent Burnley benefitting from tiny tweaks
It would've been risky – and perhaps cocky – for caretaker boss Mike Jackson to make radical changes to Burnley's playing style this late into the season. Sean Dyche's defense-first philosophy is part of the club's fabric after spending almost 10 years at the helm. And Jackson's managerial experience is relatively thin compared to that of the gravel-voiced gaffer.
So, Jackson attempted to make minor tweaks when he stepped in with eight matches remaining in the campaign.
Wout Weghorst has been encouraged to put his awareness and fitness to good use by increasing the pressure on opposing defenders. Dwight McNeil swapped flanks and has been more direct and involved while operating as an inverted winger from the right. Jack Cork and Connor Roberts have also repaid Jackson's faith since receiving more game time, with the former heading in the 83rd-minute equalizer to kickstart Saturday's comeback victory over Watford.
"There's been no magic wand whatsoever, it's just reminding the players who they are and making sure they stick together as a group, stay honest, look after each other, and that's the way we try to do it," Jackson said after another crucial three-point haul.
The Dyche-led Clarets didn't reach 10 points this term until December. Burnley have taken 10 points from four matches since Jackson took over.
Relegation and Norwich City have become synonymous
Norwich City proved once again Saturday that they're just not good enough for life in the Premier League.
The Canaries became the first Premier League team to get relegated this season after an unremarkable performance in their 2-0 defeat against Aston Villa.
The Canaries could very well win the Championship next season and seal their automatic return to the top flight, just as they did in their previous two campaigns (2018-19 and 2020-21) in the second division. But one has to wonder if Norwich will ever find a way to end the cycle of yo-yoing between leagues.
Norwich showed signs of improvement after manager Dean Smith's arrival in November. However, the losses kept piling up for a club seemingly paying the price for failing to properly invest in quality players required to compete in the Premier League for more than a season. The same problem doomed Norwich to a last-place finish in 2019-20.
Although the club has also become synonymous with promotion, it's probably a safe bet that Norwich supporters would happily trade Championship silverware for Premier League sustainability.
Coutinho running out of time at Aston Villa
A return to the Premier League appeared to be just what Philippe Coutinho needed to revive his career. Coutinho got off to a dazzling start after his loan to Aston Villa from Barcelona was finalized in January.
It seemed inevitable that Villa would do everything possible to extend his stay. But the player who began his Villa career with four goals and three assists in his first eight league games has gone ice cold.
Although Aston Villa manager Steven Gerrard, who was Coutinho's teammate at Liverpool, backed the Brazilian to regain his form before the season ends, the 29-year-old has offered little hope that he can turn things around. He's failed to score or provide an assist in his last six Premier League contests.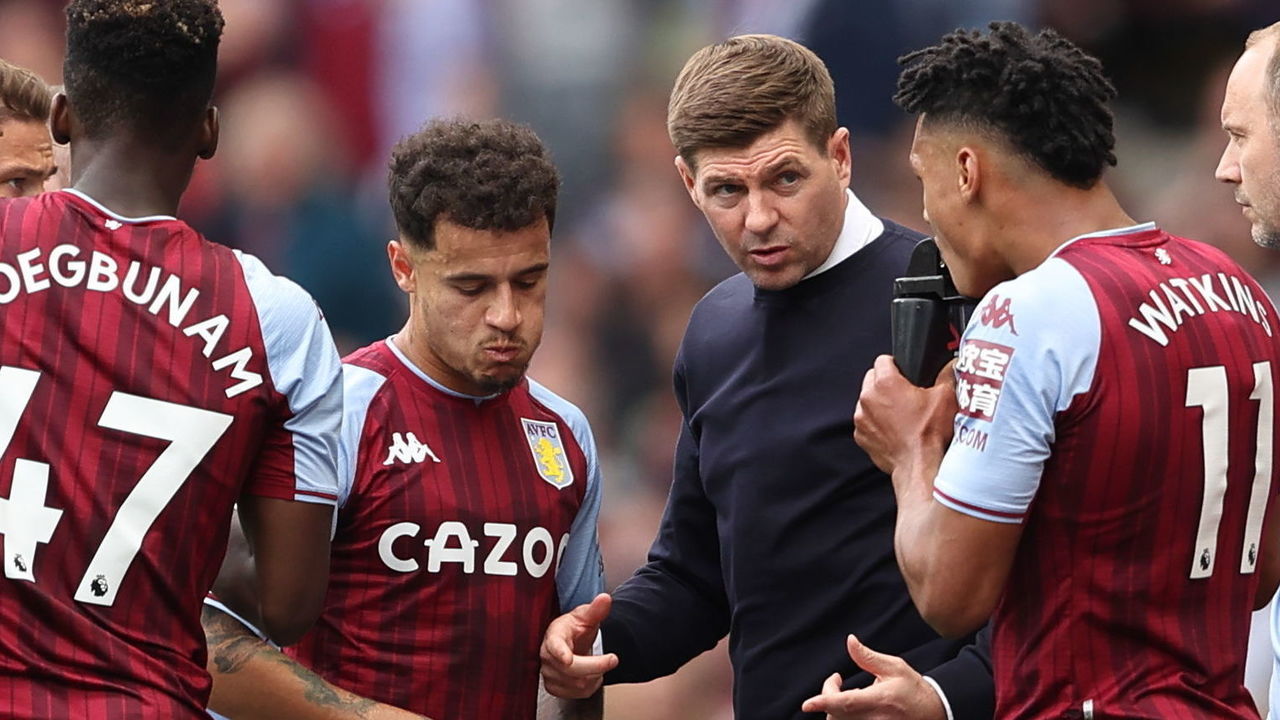 Even on Saturday, Coutinho struggled to make an impact in Villa's victory over last-place Norwich City before being subbed off for Emiliano Buendia, who has evolved into a fan favorite and almost made an immediate impact upon his introduction.
Coutinho's dip in form is worrying enough that his return to Villa is far from guaranteed heading into the summer when he becomes a free agent. If Villa elect to explore other options, there's no telling where the once highly coveted attacker will end up next season.
City close in on Liverpool's goal differential
Since early March, there hasn't been more than one point separating leaders Manchester City from Liverpool. But, despite the near-parity in the points column, Manchester City have another goal in their sights that will ease the pressure in their quest to win the Premier League.
The Premier League juggernauts sustained their sprint to the finish line with victories Saturday. However, it was Manchester City who boosted their chances of winning the title after recording a 4-0 victory over Leeds United to further eat away at Liverpool's once comfortable goal-differential advantage.
As of two weeks ago, Liverpool enjoyed a six-goal advantage that seemed unlikely to be topped given the high-scoring nature of Jurgen Klopp's side.
After 32 matches
| Team | Goals | +/- |
| --- | --- | --- |
| Manchester City | 75-20 | +55 |
| Liverpool | 83-22 | +61 |
But Manchester City have taken a massive step in turning things around after scoring nine goals and conceding one in their last two wins. Meanwhile, Liverpool netted three goals without conceding against Everton and Newcastle.
After 34 matches
| Team | Goals | +/- |
| --- | --- | --- |
| Manchester City | 84-21 | +63 |
| Liverpool | 86-22 | +64 |
Obviously, none of this matters if City close out the season with victories. But goal differential will suddenly become hugely important if Pep Guardiola's men slip in the season's final weeks.